Highly Specialized Training to Improve Staff Performance
Our experts at the Center for Business and Industry understand that every business is unique, and consequently, each organization's needs are different. That's why we carefully assess organizational issues and opportunities and respond with highly specialized training and solutions that make people and productivity better.
Who Can Benefit:
Transform your company with our help by allowing us to analyze your current workplace functionality and implement specialized training for various departments and teams based on our findings.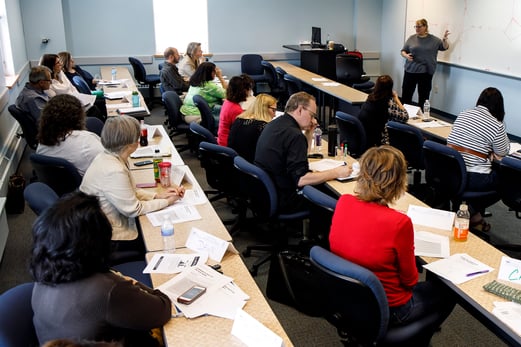 How It Works:
Our experts take the time to understand your business goals and objectives and then create a unique training plan with matching curriculum. Methods include, but are not limited to, a needs assessment, employee interviews and surveys, job analyses, competency models and behavioral profiles.
Curious about the cost of custom training? CBI is an active partner in WEDnetPA, which provides grant funding with a focus on essential skills and advanced technology training for most non-retail Pennsylvania businesses.
Where Classes Are Held:
Training and consulting are typically held at Northampton Community College's Fowler Family Southside Center. Depending on your business needs, this can be adjusted to be on-site at your facility. Request more information today to learn more!