Spend time with NCC this Summer!
Get one step closer to completing your degree with our accelerated summer classes. We're offering five different start dates, including two four-week sessions, so you can get the credits you need to get ahead.
Classes are offered in a variety of formats, including online, on-campus and a hybrid of both; allowing you to have the flexibility to find what fits your schedule while still enjoying everything the warm weather has to offer.
Whether you're a current NCC student, enrolled at another college, or are starting fresh, our dedicated and experienced professors, faculty, and staff are here to help you every step of the way. Take advantage of NCC's low-cost tuition and save up to 50% on a quality education compared to other schools.
Register Now for:
Summer 1: May 24 - July 2, 2021
Mid-Summer: June 7 - August 17, 2021
4-Week Summer 1: June 14 - July 9, 2021
Summer 2: July 12 - August 19, 2021
4-Week Summer 2: July 19 - August 13, 2021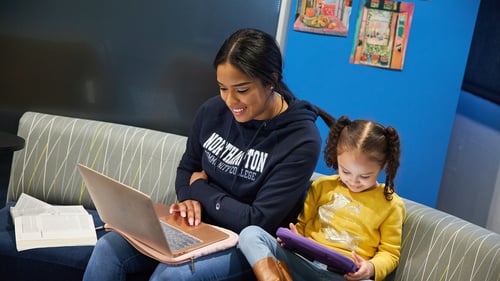 Take the Next Step:
Visiting Students
If you're currently enrolled at another college, we can help you transfer credits earned at NCC. Leave us your email address in the quick form on this page, and we'll make sure you get the information you need. Find out your next steps here.
Data Privacy
I understand Northampton Community College, (and its agents and assigns) may contact me by mail, email, text, phone or recorded message, using information I provide, regarding the institution and its programs. Further information about privacy as it relates to GDPR, can be found here.